Complete Accounting and Financial Services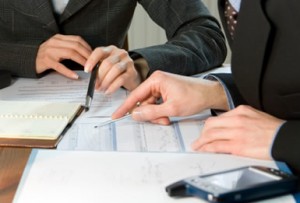 With over 15 years experience as an accountant from small to large (including ASX Listed) companies covering industries of mining, marine, retail and consultancy businesses. We are your accounting specialist.
Setting up of financial systems
Our purpose is to provide an historic record of the practice's financial performance. Provided that they are prepared promptly after the practice's year end, they will be a useful tool in making financial decisions. Taking time to organize a good system can be tedious and time consuming. Put all of your financial matters in our professional hands and gain the freedom necessary to concentrate on customer acquisition, customer service, business innovation and expansion, hiring and personnel issues.
Preparation of financial reports
With our expertise and knowledge, we don't just 'crunch the numbers' – we offer out clients pro-active service and creative solutions in line with the knowledge and advice you need to succeed.
Cash-flow analysis and forecast
Why is cash flow forecasting important? If a business runs out of cash and is not able to obtain new finance, it will become insolvent. It is no excuse for management to claim that they didn't see a cash flow crisis coming. Cash flow is the life-blood of all business – particularly start-ups and small enterprises. As a result, it is essential that management forecast (predict) what is going to happen to cash flow to make sure the business has enough to survive. This is where we can help you. We will relieve you from the stress of making financial decisions and help you to run your business successfully.
Payroll – all functions
Payroll plays a major role in a company. Payroll is a critical department as employees are responsive to payroll errors and irregularities  good employee morale requires payroll to be paid timely and accurately. Our mission is to ensure that all employees are paid accurately and timely with the correct withholdings and deductions, and to ensure the withholdings and deductions are remitted in a timely manner. This includes salary payments, tax withholdings, and deductions from a pay check.
Debtors and creditors control
Maxim Business Solutions eliminates the stress involved in making financial decisions. You gain personalised solutions endorsed by each separate specialist including business tax accountants and advisers, trust and asset protection specialists, financial advisers and finance consultants, debtors and creditors control.
End of year processing
We can simplify the tax return process for you. Let our team to help you with your tax-related issues – no matter how simple or specific your circumstance. We can help you to reduce your tax.
GST & ATO Compliance